WELCOME TO THE FUTURE OF CYBER SECURITY
Find your next opportunity here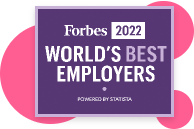 3rd year in a row!
Check Point recognized by Forbes as
the Best Cyber security employer in 2022
Learn more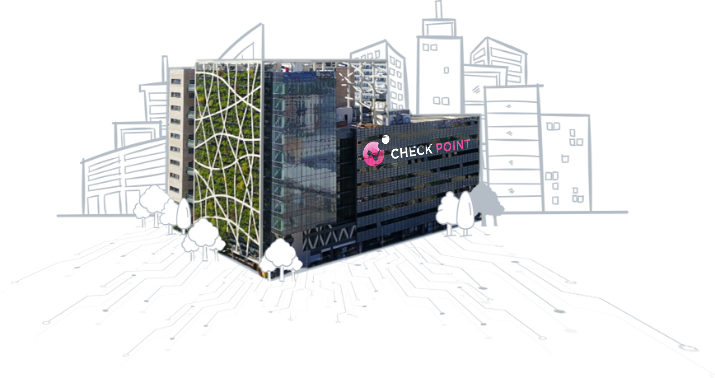 Want to make
the
world a safer place?
As the world's leading vendor of cyber security, we strive daily to create innovative, advanced solutions to prevent and stop the most sophisticated threats and attacks. If you are passionate about innovation, dream of working with the brightest, thrive in a fast-paced, changing and challenging global environment – see what we have to offer.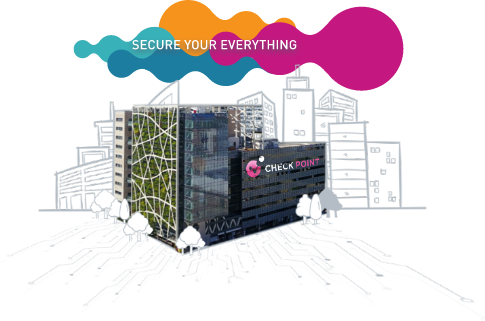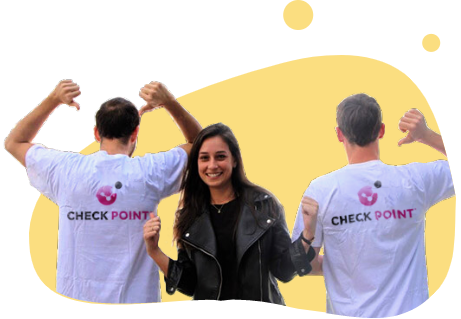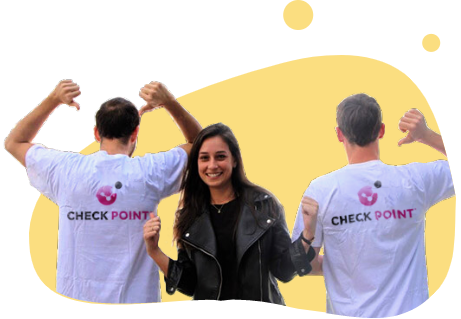 Who we are
Check Point Software Technologies Ltd. is a leading provider of cyber security solutions to governments and corporate enterprises globally. Check Point's solutions protect customers from 5th generation cyber-attacks with an industry leading catch rate of malware, ransomware and advanced targeted threats. Check Point offers a multi-level security architecture, "Infinity Total Protection with Gen V advanced threat prevention", this combined product architecture defends an enterprise`s cloud, network and mobile devices. Check Point provides the most comprehensive and intuitive one point of control security management system. Check Point protects over 100,000 organizations of all sizes.
Our Impact is Global
5400

+
Employees
100000

+
Customers
60

+
Countries
200

+
Technology partners
6000

+
Channel partners
#
1
Place you want to work
Our mission
Secure Your Everything
As the world's leading vendor of Cyber Security, we strive daily to make the world a safer place by creating innovative, advanced solutions to prevent and stop the most sophisticated threats and attacks. At Check Point, innovation is constant. Making Internet communications and critical data secure, reliable and available everywhere has been and continues to be our ongoing vision. We are committed to staying focused on real customer needs and to developing new and innovative security solutions that redefine the security landscape.
Our people
We Believe in Excellence
Our employees thrive on making a difference - with passion, intelligence, and the desire to protect people from the digital bad guys. From business, to finance, to marketing, and engineering, our employees challenge themselves and each other to develop, enhance, and promote award-winning solutions throughout the world in a culture of creativity and collaboration.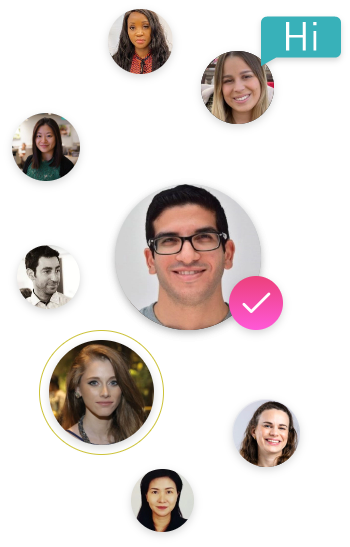 Students, Recent Graduates,
and Entry-level Opportunities
Still in school or about to graduate? Want to start a career in the high-tech industry?
Check out our entry-level programs. From summer internships to paid-training entry-level positions in marketing, finance, sales, and R&D – if you want to start a career in a world-renowned leading cybersecurity company, you should join us!
view Programs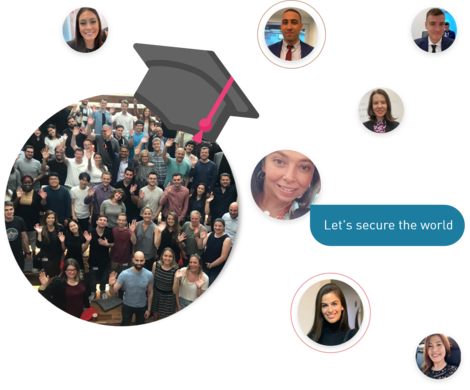 Make the most of your Check Point experience
A healthy mind in a healthy body
We, at Check Point, recognize the importance of your health and your families' health. Therefore, we are happy to offer various benefits that will ease your mind and help you maintain a healthy lifestyle.
Compensation & Benefits
Check Point offers a wide range of benefits designed to help you and your family live comfortably and as stress-free as possible. We offer competitive pay, bonuses and stock awards to eligible employees based on individual performance and tenure.
Enjoy life at Check Point
Check Point is more than just a workplace. We strive to ensure you enjoy and make the most of your experience working with us and are excited to offer long-term benefits, as well as a variety of exclusive discounts.
Give back to communities
Giving back to communities is important to us. We are happy to offer you opportunities to contribute and volunteer, take advantage of matching programs, and make a difference in the world.
Our Future is in Our Hands
We provide you with top-notch opportunities to learn and develop your career. We offer our employees a variety of new hire, professional and technical online training courses.
Women Programs in Check Point
We are proud to share our various programs that include women mentoring and volunteering.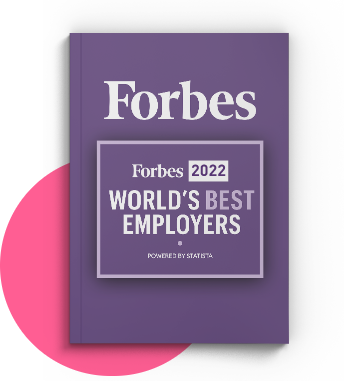 Check Point recognized by Forbes as
the Best Cyber security employer in 2022
Check Point is honored to have made the prestigious Forbes list of the World's Best Employers for the third year in a row. Check Point continues to be recognized as the world's leading cybersecurity employer, and the best Israeli employer! We ranked spot #19 on the IT Software & Services list globally, four places higher than last year. The ranking is based primarily on employee feedback and it illustrates our strong company culture, gender equality and corporate social responsibility. We are proud that our employees recommend Check Point as a great place to work at.
Learn more
Company photos
×